The Macildowie Group partners with over 600 companies a year in the East Midlands, Home counties and Nationwide to build great teams. Here are a selection of the brands we work with again and again.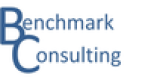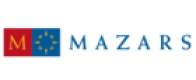 Macildowie…took the time to get know, not only what the vacancy was, but also who we were as a business, our mission, our vision and how we were looking to grow.

I strongly recommend Macildowie and we keep using them to fill vacant positions.

An absolute joy to work with

The candidates who joined us gave us very favourable feedback on Macildowie in contrast to some of their competitors.

Very professional and helpful with a hands-on approach.

One of the key differences about my experience with Macildowie was that they offered me help and support before I knew whether my board proposal to recruit would be given the go ahead.

I would fully recommend Macildowie for their bespoke targeted service.  If you have never worked with them before give them a go and let them show you some brilliant candidates.

I would advise anyone recruiting to have the conversation with Macildowie first to see what's on offer and how they do it differently.